As many of us return from virtual learning, we are eager to make friends. Our time spent at home made us more vigilant about social issues and introduced many new hobbies. This year, we should continue growing by creating clubs. Read through this article to discover twelve clubs we believe all schools should have!
Student Ambassadors
Student Ambassadors club is an excellent leadership opportunity for students dedicated to serving their community and making a difference in the world around them. Within this club, students will commit their time by finding and volunteering for different organizations throughout their city. A couple of examples may include volunteering at your local food kitchen, cleaning a park, etc.
International Club
The overall goal behind International Club is to create a student-centered atmosphere with a spotlight on international connections. Within each meeting, students will focus on a different theme, such as music, holidays, food, etc., from various countries. This club strengthens and celebrates students' knowledge, respect, and understanding of diverse languages and cultures in our school, local communities, and beyond.
Pop Culture Club (PCC)
Are you interested in trending entertainment, fashion, and more? If so, Pop Culture Club is the club for you. Pop Culture Clubs are created as a safe space where students can meet and listen to others share what they geek out to. In this club, students can make presentations as well as work together on various PCC projects!
FIDM Fashion Club
Do you have a passion for Fashion? If so, you should create a FIDM Fashion Club! Created by the Fashion Institute of Design & Merchandising, FIDM Fashion Club mentors students who want to work within the design field. This club is a safe space for students to express their style and love for fashion. At each meeting, attendees can create and present a presentation regarding different themes within the fashion world, which can then be shared!
Cybersecurity Club
Due to the overall increase in technology usage, criminals have begun finding their targets online. Cybersecurity Club will strategize the best ways students can stay safe online against these criminals. Each meeting, students can share the information they've found regarding internet safety. Then, students can work alongside their school and share these informative presentations with the entire student body.
Future [Insert Career] Club
A future career club is a fantastic way for students to share knowledge with others interested in the same field—for example, a Future Educator Club or Future Lawyer Club.
Creative Writing Club
Creative Writing Clubs are the best way for students to share their love for writing. A club such as this will allow students to practice writing literature, poetry, and more. Then, students will be able to share their writing and possibly inspire others.
Outdoors Club
Do you have a love for nature? If you do, an outdoors club is a great solution! Sitting in a classroom, five days a week, for 6-8 hours a day can be stressful. Students will partake in various outdoor activities such as hiking, kayaking, and more through this club. This is an excellent way for adventurous students to engage with others with similar passions.
Operation Smile Club
Operation Smile Club is a wonderful way to help those suffering from cleft lip and palate. This organization provides hundreds of thousands of surgeries for children and adults with cleft conditions in underserved countries. When creating a chapter at your school, students can start fundraisers, raise awareness through social media, and more. All students with involvement in this club are making a difference!
Peer Tutoring
Peer tutoring is an excellent way to help other students at your school. During meetings, students can collaborate on classwork and help others who are struggling in specific fields. Also, students in this club can hold study days for upcoming tests or presentation preperation.
Investment Club
Over time, more and more people have begun purchasing stocks. In this club, students will learn about the stock market and other ways to invest money. This club is an efficient way for students to learn how to make strategic investments to get the most money back.
Superposition Club
If you're a woman in STEM, Superposition is the club for you. Founded in 2016, Superposition is a non-profit created to bridge the gender gaps and empower women in STEM. If interested, students can create their own chapters within their cities and schools. More information can be found on their website!
Next Steps: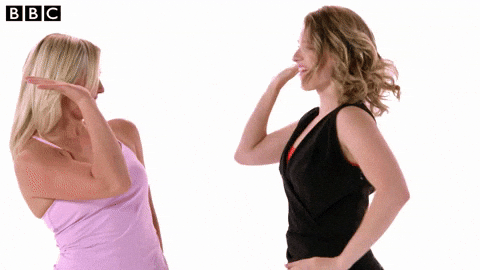 Congratulations! Now that you have a few ideas, it is time to start your new club! Before you do begin, you need to remember three key points:
1. Make sure you have the time to dedicate to this club.
2. Make sure you're starting a club you're actually passionate about. If you create a club you don't like, it will only cause stress rather than be fun.
3. Make sure to follow through with your club. Hold meetings at least once a month to keep the members connected.