The witticisms and wisdom of Indian literature extend beyond the reach of Salman Rushdie and Arundathi Roy. The cultural richness of Indian literature reaches its apotheosis through the Dalit community. There is a subculture of writers responsible for significant writings about the sociopolitical landscape of India.
In the Indian caste system, Dalits belong to the fifth varna, also known as Panchama. The Panchama included people from the lowest caste; they were denied constitutional rights and dubbed "the untouchables". Despite the abolition of the caste system in 1948, there are still traces of prejudice and implicit biases that stem from the historical underpinnings of Indian history. Caste remains a powerful norm that dictates many Indian lives.
Systemic persecution of Dalits is ingrained in Indian society. Many Dalits still experience violence and discrimination due to caste politics. And so, Dalit literature was blatantly ignored and repressed.
It was considered crass and unfit to represent Indian culture, despite its perceptive observations regarding sex, gender identity, sexuality, and casteism. So, celebrate Indian heritage this summer by supporting the voices of the most marginalized communities in India.
Here is a list of ten Dalit writers you should know about and celebrate this summer.
1. Meena Kandasamy
Meena Kandasamy is a critically acclaimed poet from Chennai, Tamil Nadu. Her works of fiction and poetry were translated into 18 languages and sold internationally. Her debut collection 'Touch' highlights the issues of casteism in India, and her second poetry collection 'Ms Militancy' is a feminist re-telling of Tamil and Hindu myths. Kandasamy's essays and op-eds are published in The Guardian, The New York Times, Guernica, Al Jazeera, and more. Feminism India described her poetry as " a tool for political dissent."
2. Bama Faustina Soosairaj
Bama's autobiographic novel, 'Karukku' (Blades), is a fixture in feminist Dalit literature. Apart from Karukku, Bama published three other novels, 'Vendetta', 'Sangati' (Happenings), and 'Kissumbukaaran' (Mischief-maker). Her writings explore the joys and sorrows of Dalit lives through a deeply intimate place. Karukku is bold and ravishing, exploring the impact of casteism on Catholic institutions. Her novels are available in English translation on Amazon.
3. Baburau Bagul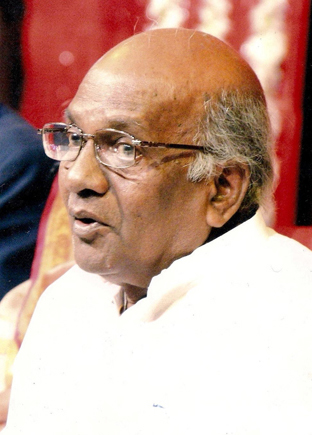 A pioneer for Dalit rights and a fixture in modern Indian literature, Baburau Bagul remains one of the most celebrated writers from India. His short stories shaped the contemporary political sphere of Indian literature by sharply dissecting Dalit identity with reconfigured modernity. His seminal work 'When I Hid My Caste' is a collection of short stories about migrating to Gujrat as a Dalit man.
4. Urmila Pawar
Her best-known work is her autobiographical novel Aaidan (The Weave of Bamboo). Pawar has worked alongside many feminist organizations in Mumbai. Her short story collections, 'Sahav Bot' (Sixth Finger) and 'Mother Wit' have received critical acclaim. The metaphors and vivid imagery in her books find their origins in Marathi literature.
5. Namdeo Dhasal
Perhaps the best-known Dalit writer and Marathi poet. Namdeo Dhasal is also the founder of the Dalit Panthers, an organization that seeks to combat caste discrimination. He is a widely celebrated author with multiple accolades, such as the Padma Shri, Golden Jubilee, and more. His first poetry collection, 'Golpitha (1972) thus:' was an instant hit.
6. Mulk Raj Anand
A pioneer of Anglo-English fiction and a recipient of the Padma Bhushan award, Mulk Raj Anand was notable for keeping the poorer classes in India at the centre of his work. His first book 'Untouchable' gained wide recognition and praise. He has since published various other books that received critical acclaim.
7. Periyar E.V. Ramasamy
Ramasamy is an Indian activist who was the first to link gender inequality in India to casteism. His book posits that remarriage and widowhood are conditions that contribute to the subjugated status of women. In his book, 'Why Were Women Enslaved', he examined how equality of sexes has changed due to artificial constructs of men's selfishness and conspiracy. He also commented on the impact of exploitative patriarchy on prostitution, widowhood, and remarriage.
8. Jyotirao Govindrao Phule
Jyotirao Phule was an Indian activist, anti-caste social reformer and writer from Maharashtra. He consistently worked towards education reform for the lowest caste and established the first girls' school in India in August 1848. He also fervently opposed slavery and gender inequality in India and other countries. His book Gulamgiri is a memoir about his time in the United States as he worked ardently towards slavery abolition.
9. Babytai Kamble
Kamble was born in the untouchable cast, Mahar – the largest untouchable community in Maharashtra. She was a well-known Dalit rights activist who inspired B.R Ambedkar. Her book, 'The Prisons We Broke' delves deep into oppressive regimes and patriarchal tenets of Indian society. Babytai tells her story through self-aware commentary that provides a fresh perspective on the systemic injustices experienced by Dalits.
10. B.R Ambedkar
An Indian jurist, economist, and social advocate, B.R Ambedkar is an iconic figure in Indian history. He inspired the Dalit Buddhist movement and crusaded against caste discrimination. His book, 'Annihilation of Caste' argues that social reform must take precedence over religion and politics. It also provides instances of tyrannical practices by the upper caste Hindus.
Indian literary history includes varying perspectives on politics and social reform. India is a country rich in intellectual products. But, like many other countries, it is plagued with bigotry that will eventually efface marginalized perspectives from Indian literature unless we treat these systemic biases with mutual respect and appreciation. We can start unlearning the discriminatory attitudes by supporting and amplifying the voices of these Dalit writers and activists, among many others.