With summer approaching, now is the perfect time to step up your dress game! Looking for that perfect dress to wear to your friend's graduation? Need a cute cover-up for a beach day with friends? Or maybe you just want a dress that looks remotely redeemable so you'll get out of your sweatpants this summer? Regardless of the purpose, I promise this article will introduce you to the summer dress you always needed!
1. The Shirt Dress
Meet the shirt dress, otherwise known as the brunching dress of dreams.
But seriously, your friends will have all the style envy when you arrive at brunch at your favorite cafe in this simple yet chic dress. Obviously, however, the versatility of this dress doesn't end there. Dress it up with some heels, and head to work. Put on some chunky sneakers, and I'll catch you at the stadium on game day.
2. Maxi Dress
Who said covering up had to be boring? Personally, I love nothing more than a long, loose, and billowing maxi dress. Forget about struggling with hot and restrictive clothes under the sun - the summer heat won't know what hit it when you style out your summer with this staple.
3. Puff Sleeves Dress
Need I even expand? Cute but classy. Stylish yet elegant. With timeless appeal, you can't go any longer without filling your wardrobe with puff sleeve dresses. If you're not massively into accessories, this is the style for you - the sleeves on these dresses speak for themselves!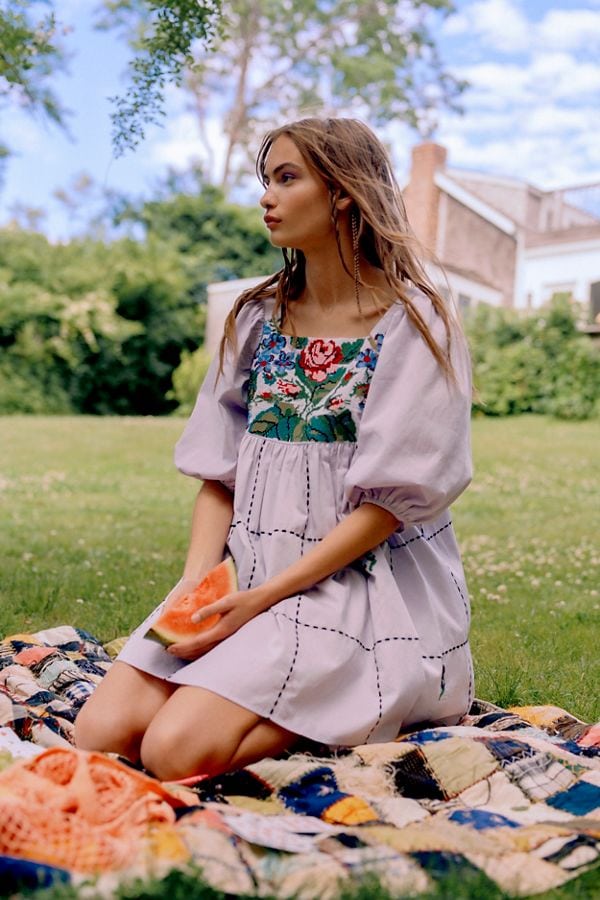 4. Jean Dress
Not to play favorites, but I know as soon as lockdown restrictions are lifted, this will be the first dress style I want to wear. Most of us love denim overalls, but I think it's time we gave their counterpart dress the same respect. Button up or button down - it doesn't matter! Your retro-chic energy will speak for itself, and you will never be more on-trend.
5. Halter Neck Dress
Getting tanned has never been easier than now, with halter neck dresses having hit the scene. You won't even have to think about the heat in this stylish staple, and you can go midi or maxi length depending on the occasion. I know I raved about puff sleeve dresses above, but, for some, less is more, and this dress epitomizes that idea.