Taylor Swift has released her re-recording of the album Red last week and that came with the re-releasing of the single, All Too Well. Taking the world by storm again, Swift came back stronger and wrote and directed a short film starring rising actress Sadie Sink and heartthrob actor Dylan O Brien.
The Backstory
You might be wondering what all the talk is about: why is everyone so infatuated with this? The song, the film, and its meanings all refer back to Taylor's 2010 relationship with actor Jake Gyllenhaal. Taylor dated Jake back in October 2010 for a short time and had her heart broken immensely. There seem to be many factors as to why this relationship was so short. Many believe it was because of the age difference that was referred to in the verse "You said if we had been closer in age maybe it would have been fine And that made me want to die." At the time Taylor was only 19, and he was 28.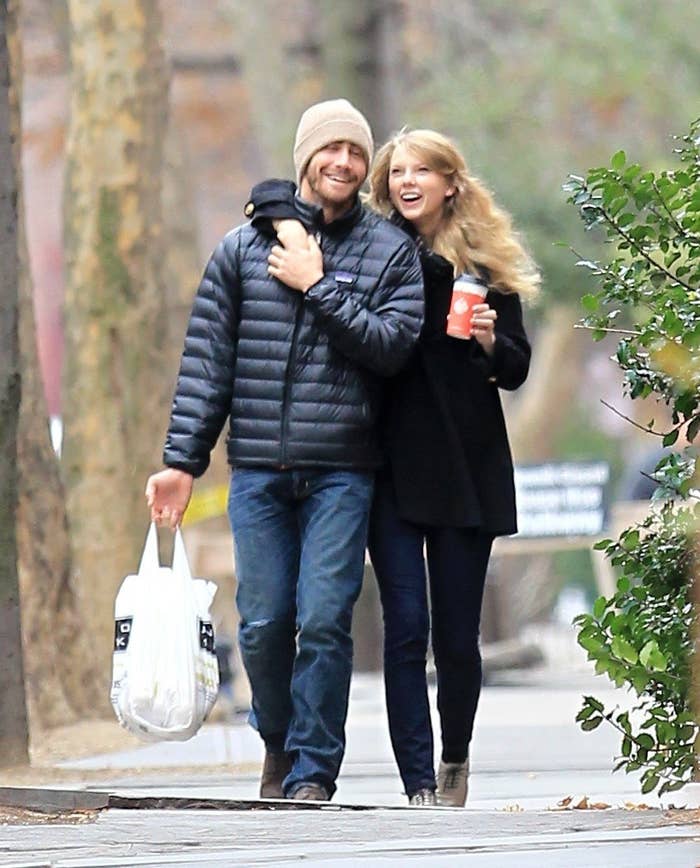 Casting and Acting
It was a big shock when news broke out that Sadie Sink and Dylan O'Brien were cast to be in the All Too Well short film. Many became uncomfortable with the fact that there was a big age gap between the two, but it was made to be accurate and tell the story of Taylor's relationship 13 years ago. The two gave in their all, especially the kitchen argument scene, which is a one-shot take! Sadie and Dylan improved some lines and when you watch it you'll feel the building tension. It all feels so real, and you'll feel as if you're standing between the two.
"I can't begin to express my gratitude to Sadie and Dylan for giving us everything they had in order to tell this story." - Taylor Swift
The Portrayal
A reason this film is being dissected by Swifties and talked about by those not even frequent listeners of Swift is because of how clear we see the portrayal of her relationship. Sadie Sink portrays a young Taylor and Dylan O'Brien plays Jake Gyllenhaal. The actors portrayed this couple so caught up in love, conflict, and toxicity that it stunned the world as to how many parallels were referred to between the on-screen actors and Taylor's relationship. There were many parallels to Jake Gylenhall that caught the eyes of fans between similar outfits, mannerisms, and references that Dylan O Brien managed to pull off in the film.
Links, References, and Easter Eggs
Taylor Swift is the queen of tying things together and from the first to last scene everything made sense. In the beginning, we see the symbolic scarf being placed on a flight of stairs, in the final scene we see that same scarf being worn by Dylan. Referencing that even after all those years Jake still has that scarf, while we don't know this for sure it's implied for symbolic meaning. The infamous song "22" is this fun upbeat song right? Years later we now finally have some more meanings glossed to this catchy tune. In the short film, we see Sadie blowing out candles on her 21'st birthday...without Dylan.
It's a reference to how Jake Gyllenhaal didn't spend Taylor's birthday with her and is even referenced in the song in the third verse. "You who charmed my dad with self-effacing jokes sipping coffee like you're on a late-night show. But then he watched me watch the front door all night, willing you to come, and he said, 'It's supposed to be fun turning twenty-one'." Taylor herself has mentioned there's plenty of Easter eggs in the film and fans are already decrypting each scene. How many can you spot and decode? There's plenty I'm sure yet to be linked considering the amount of detail and planning Swift goes into making them.
Final Takeaway
It came as a surprise to the world when we finally caught a glimpse into the relationship that existed over 10 years ago. The film made plenty of people wonder how actor Jake Gyllenhaal is going to be perceived in the public eye after being portrayed as a gaslighting, toxic, manipulative ex-boyfriend... even Dylan O Brien hated portraying such a character! Taylor gave the fans everything they wanted and more by releasing the original version of the song as well as giving us an incredible short film to portray its story. The lyrics align so well with the scenes and the story, and it's definitely worth another watch!
What did you think of this short film? Was it everything you expected or did it surprise you? What we do unfortunately know is that fans sometimes like to take things a little too far. I beg of all those wrapped up in this whirlwind not to send any hate and just appreciate the hard work and talent that was put into making this all possible.
Watch the short film again and try to spot and decode any of Taylor's Easter Eggs, I know I will! It's a normality that us Swifties know… All too Well.