Gifting for friends is never an easy task. What many have yet to realize is that crafting a meaningful gift for a birthday, celebration, or just to show thanks is not only for the holidays—it is a year-round fulfillment.
When in doubt, treat this as your gifting cheat sheet in a nutshell!
Hair Clips
A hair accessory that you didn't know you needed, claw clips are so in this season. For an effortless updo, they are versatile for any occasion, and you can never have too many of them.
Rising brand to fame Emi Jay has been blessing our hair game with the cutest designs, shapes, and embellishments!
From small clip sets to butterflies, patterns, glitz, and glam, you can't go wrong with any of the styles available!
Crystal Necklaces
Boost your intuition and attract good energy into your life with crystal necklaces! A wardrobe staple, S For Sparkle has dainty pieces that offer a variety of crystals that you can choose from depending on which properties you want for your future desires.
All made with real and authentic stones, each necklace has a short description with details on the specific crystal to help you find the best gift for your BFF.
The Carnelian necklace is absolutely gorgeous, known to be a healing gemstone that focuses on energy, passion, and power within your life. Depending on your preference of gold filled, sterling silver or 14k solid gold, the price ranges from $40-$220.
Film Cameras
Create everlasting memories with vintage film cameras! I personally think that photos on film produce the coolest photos to capture genuine moments with friends. Since they are reusable, they are an amazing alternative to disposable cameras so that you can be more eco-friendly.
Dubble Film has some super affordable and retro cameras that your friends are guaranteed to love.
The 35mm SHOW Cameras come in multiple colors with flash, a cotton neck strap, and a custom Nähe case by Hightide Japan. To purchase everything you need all at once, Dubble Film also has film to purchase that includes different filters and effects.
An extra perk is that you can use this gift as an excuse to hang out and take photos, in which you can later get developed and remember forever.
Delivered Flowers
Symbolizing love and care for one's friendship, you can't go wrong with a bouquet of flowers.
Fresh Sends makes modern gifting ten times easier and delivers a fresh picked bundle of flowers to the receiver's door. Each bouquet is beautifully arranged, coming with the option to choose from a selection of cute cards to add a message.
This brand's aesthetic is quite literally a dream come true!
Sunset Lamp
You've seen it all over TikTok: behold the sunset lamp! Perfect to make your room a cozy hangout or to take some insta-ready photos, this light fixture brings the sensation of chasing sunsets into your home. The dreamy glow sets the mood to unwind, with an ambiance proven to have calming effects.
While it may not be the same as Kendall Jenner's famous James Terrell Wall sculpture, sunset lamps are a great dupe for good vibes all around.
To find what you are looking for, I would highly recommend Amazon, which has some of the best lamps to invest in with an assortment of sizes and colors.
Tote Bags
If you haven't already, it is about time to jump on the tote bag bandwagon. After all, they are convenient, functional, and fashionable!
Having at least one tote bag is an essential, so for some of the best styles and designs, Urban Outiftters has everything you need.
If you are having trouble choosing a tote, your friends are sure to like any of these options:
Self Care Journals
It is so important to indulge in self-care practices, and for those searching for ways to incorporate wellness and healthy habits into their lives, self-care journals do just that.
In addition to the many benefits, they are an exceptional way to improve one's well-being.
Book Embossers
Tune into your creative side and get your friend a customized embosser so that their book collection can have an individual touch and value.
Embossers are truly special gifts that book lovers will definitely appreciate.
Keychains
Handy and cost-effective, keychains are memorable and can be personalized to add meaning to bags, keyrings, belt loops, and more.
Matching Pearl Necklaces
Matching jewelry for your best friend never fails to be a perfect gift.
The Love Pearl Creations necklaces are unique and interactive, with each gift set arriving with a pendant and surprise pearl to find in an oyster—each hue possessing a different meaning and fortune. It is so exciting to find out which color pearl you receive whether it be white, cream, peach, purple, or black!
Crystal Candle Kit
If you don't already have this DIY Candle Kit, you are definitely missing out! A fun activity to do with your friends, this kit has everything you need prepared in a box so that you can conveniently create two soy wax candles.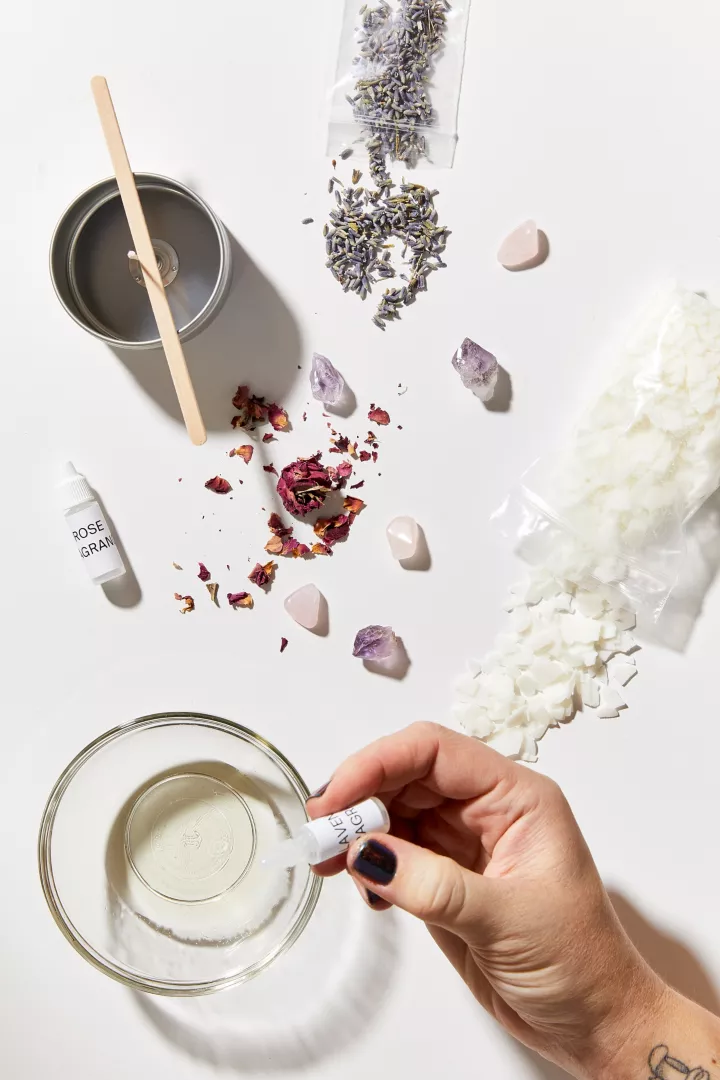 Included are herbs, crystals, fragrance oils, and tin holders to invent the candles of your dreams!