Aside from treasure hunts and tight-knit friend groups, Netflix's popular show Outer Banks is probably best known for its dramatic twists and jaw-dropping season finales. The American action-adventure teen drama has finished both of its previous two seasons with a cliffhanger, leaving many fans anxious to know what's coming next. Will the Pogues recover the missing treasure and now, the gold cross thrown into the mix? Will the Cameron family make amends? And who could forget about the shocking character reveal in the final scene of Season Two? Thankfully, it appears as though there will probably be a third season, so fans can get answers to these questions. Here's what we know.
Is a third season confirmed?
Neither Netflix nor the show's creators have confirmed the existence of a third season. However, Season 2 quickly topped Netflix's U.S. charts shortly after its release in July 2021. Over the rest of the summer, Outer Banks enjoyed a long stay in the Top 10 charts, a good indicator of a show's renewal prospects. Netflix typically waits at least a couple of months after the release of a new season of a show and any announcements of upcoming seasons, but it's possible there could be a notice any day now. The show's executive producer and co-creator, Jonas Pate, confirmed in 2020 that "Ever since we started, we always viewed it as something that was probably like a four-season, maybe five-season show, but definitely four seasons. We've sort of long-arced it out pretty far. I'm just hoping that we get a chance to actually tell those stories." Considering the success of the first two seasons, there are many fans who would be excited to watch.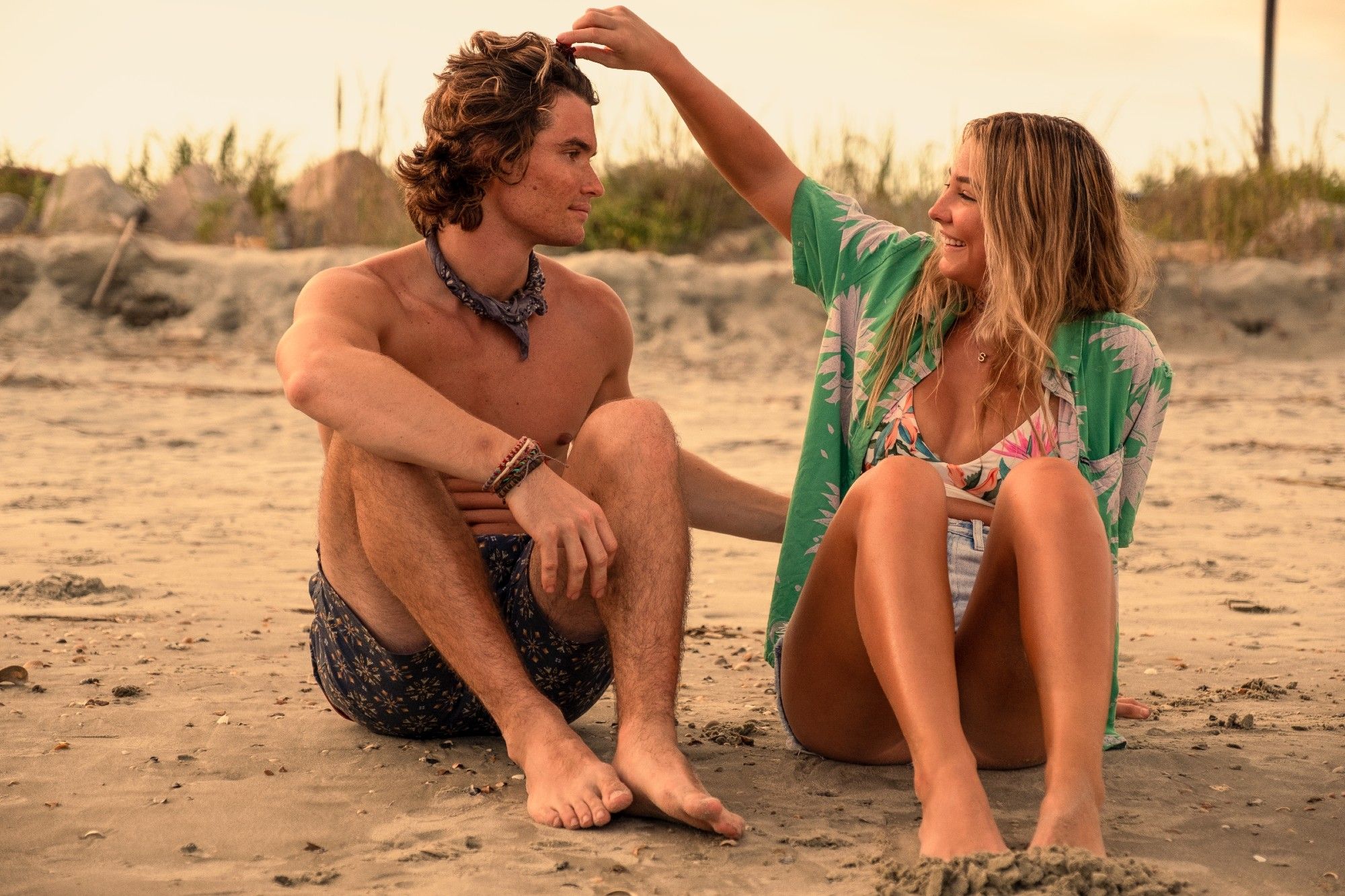 When will Season Three be released?
While it's up to Netflix to officially greenlight the season, if they do, the cast could begin shooting as early as this year. A recent report from Small Screen says that the scripts for both seasons three and four are currently being finished, putting a release date approximately sometime in 2022. While this is all still unconfirmed, the first season was released in April 2020, and the second followed in July 2021, even with production delays due to Covid-19. Therefore, it's most likely that a potential third season will be released in the late spring or early summer next year.
What can we expect in Season Three?
Season two of Outer Banks ended on a bittersweet note and a rare moment of peace for the Pogues, but there will definitely be many more trials to come. No specific plot details have been released, but with the Pogues stranded on an island after narrowly escaping from Ward and Rafe Cameron, along with a missing gold cross that comes with a fresh set of enemies, it's evident that there are many ways this season could go. It's likely we will see John B and Sarah's relationship develop further, and possibly new romances between the rest of the Pogues. Series' writer Shannon Burke recently spoke about her hopes for season three, noting that the character reveal which occurred at the end of Season Two will serve as a driving force for much of the action in the upcoming season. Burke also hopes that an upcoming season will include more room for teen romances and drama, a component that was dialed back in Season Two in favor of more high-stakes action. Now that Kiara and Pope have split, many fans are hoping for Kiara and JJ to begin a relationship, a growing possibility considering both of the actors, Rudy Pankow and Madison Bailey, have agreed their characters have chemistry. However, romances will also have to share the screen with what will undoubtedly be exciting endeavors, as the Pogues try and find the missing treasure, which has evaded them for the past two seasons.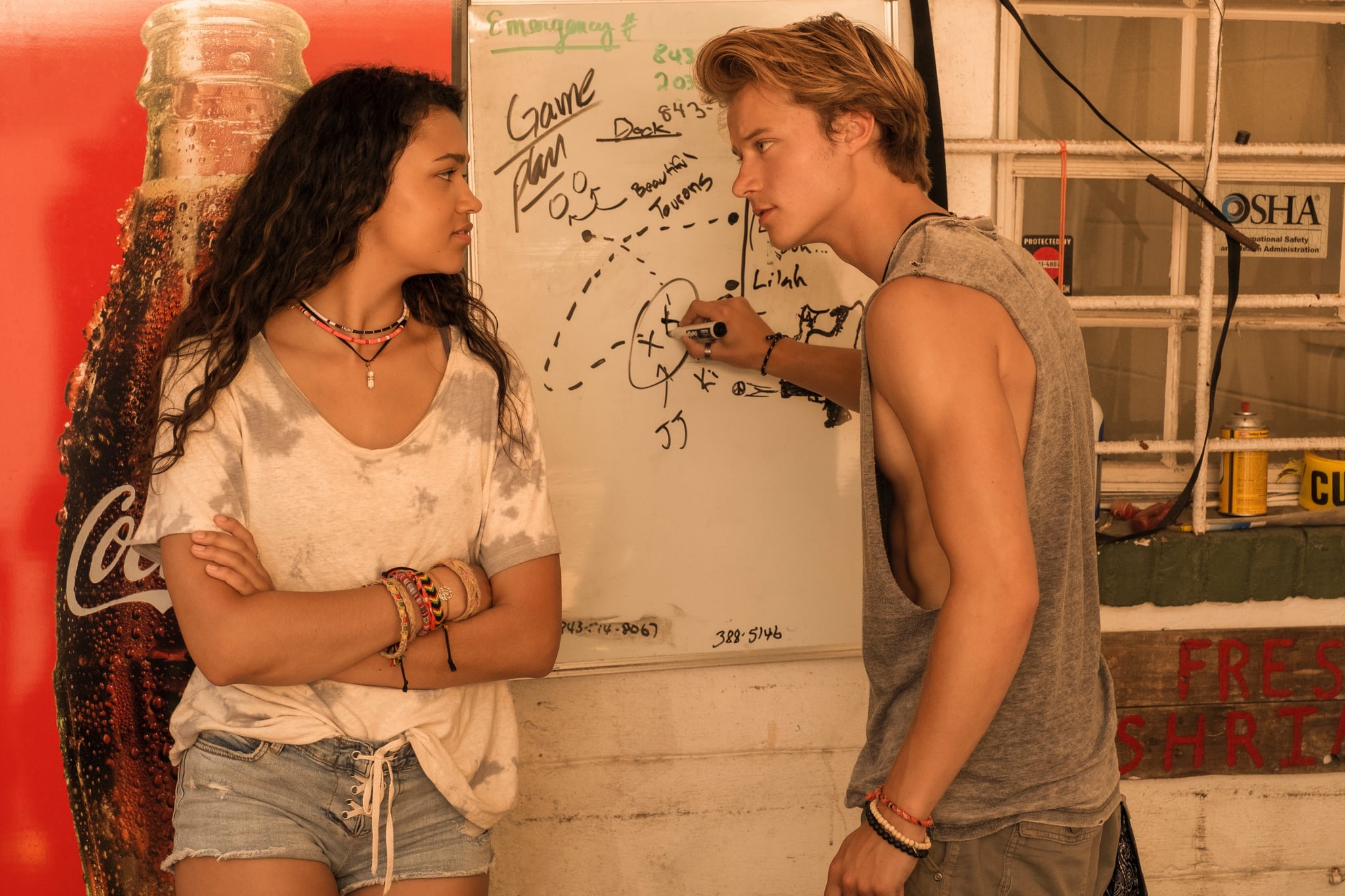 Perhaps one of the most exciting new recruits in Season Two was Cleo, a recurring character from Nassau who helps the Pogues out, both in the Bahamas and back in Outer Banks. With how much she's contributed, it's likely she'll stick around. The actress, Carlacia Grant, has high hopes for her character in upcoming seasons. She recently spoke to Elle about what could lie ahead, including questions such as "If we stay on the island, is Cleo going to play more of a leadership role because she's the island girl? If we go back to the Outer Banks, how does that play with her literally being taken out of her home, the islands, to go to the Outer Banks? How are the Kooks going to react to her?" Hopefully, we'll get answers to Grant's questions, which could help drive the main storylines of Season Three.
Who will return for Season Three?
The main cast, including Chase Stokes as John B. Routledge, Madelyn Cline as Sarah Cameron, Madison Bailey as Kiara Carrera, Rudy Pankow as JJ Maybank, and Jonathan Davis as Pope Heyward, have all spoken about their desire to return to the show, so it can be expected that the Pogues will star. Based on Season Two's storylines, Charles Esten as Ward Cameron, Drew Starkey as Rafe Cameron, Austin North as Topper, Caroline Arapoglou as Rose, and Elizabeth Mitchell as Carla Limbrey should also be set to make appearances.
Based on the success and popularity of the show, a third season feels inevitable. Between the cast's comments, fan theories, and hopes from the writers, it's clear there's a lot in store for the Pogues and Kooks in the next season. Hopefully, they'll be able to hang onto their gold this time.