Everybody's favorite show of 2020 is back for another season! John B and the pogues will be hitting our screens on Netflix for a second season.
The show aired in April 2020 and quickly became one of the most popular shows of the year, due to its exciting pace and its great plot. Teens living on an island divided by wealth, add on top of that a mystery of finding the ship that disappeared, as well as the desire to find its expensive contents, and you've got Outer Banks.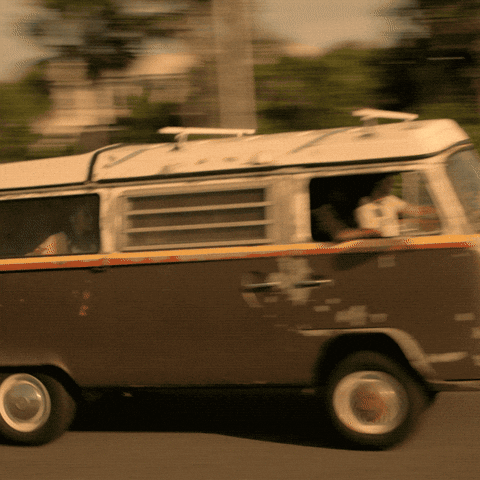 Release date
Outer Banks became all the rage last year, and it's no wonder! Due to that, it's no surprise that the show shortly after its success got renewed for a second season.
The stars of the show had been filming (safely) from September 2020 and officially had wrapped up shooting the season as of April 2021. There are no official release dates yet but with the news that they've wrapped for season 2, we can expect to see the official announcement arising shortly. To make an estimate until we get the official release date, we can probably expect to see the second season air in late 2021.
Recap Of Season One (Spoiler Alert!)
The pogues spent their time cracking the case and mystery of not only John B's father's disappearance but finishing what he was working on, finding the Royal Merchant. Enemies that were trying to uncover this mystery while covering their own tracks.
It's no surprise that this all came undone when it was revealed that Ward Cameron knew more about this than he let on and twisted the situation entirely, painting out John B to be the bad guy. John B, essentially becoming the most wanted person on the Outer Banks had to plot his escape and get off the island with Sarah Cameron.
The finale ends with the pair escaping authorities by boat in the middle of a thunderstorm and a dramatic moment where they sink and get stranded in the middle of the ocean. The final scene concludes with a ship picking up the pair and claiming to take them to the Bahamas.
What's the plot for season 2?
Well, given that the last episode left us on a cliffhanger it's likely that it'll pick up right where it left off with John B and Sarah heading out to the Bahamas. Theories are circulating that maybe, just maybe John B's father is still out there. If those theories are true, we'll likely find out if or when John B and Sarah make it to the Bahamas.
We can expect to see the remaining Outer banks pogues JJ, Kie, and Pope. As they deal with the uncertainty of John B's whereabouts, will they band together or fall apart?
The Cast And Crew
Everybody (apart from those who died) who starred in the first season will make a return back to their characters for this season.
Chase Stokes as John B

Madeline Cline as Sarah Cameron

Rudy Pankow as JJ Maybank

Johnathon Daviss as Pope Hayward

Madison Bailey as Kiara/Kie Carrera

Austin North as Topper

Charles Esten as Ward Cameron

Drew Starkly as Rafe Cameron
As well as the newest cast member Carlacia Grant who will be playing the character of 'Cleo'.
Is there a Trailer?
As of yet, there is no official trailer or snippets for Outer banks season 2, but we can expect to see one soon.
To find out the news, go ahead and give the show and the cast a follow on social media to get all the insight (plus photos and videos from the set!)
What's next for outer banks?
To all the eager OBX fans out there, hold on because it's not going to end here. The writers of Outer Banks aren't finished with it just yet! Apparently, they have plans to make this show last a few more seasons. It'll be interesting to see what happens to the plot and storyline to make them able to produce more seasons. Cross your fingers this happens because we just can't get enough of the show!
Drama, mystery, friendship and lots of sun….the days aren't ending quick enough, and we can't wait to see our favorite pogues hit the screen again. Netflix is killing us with the wait for the release date and trailer for the second season of Outer Banks but due to its popularity, it's likely to be upon us very soon. It's not like all of us didn't binge-watch it upon its release! Stay tuned OBX fans, the beloved gang will return very shortly.