In the 20th century, feminism undoubtedly reached some of its most significant achievements, including securing women's voting rights in various countries. The second wave of feminism and many female suffrage movements led to important changes in the status of women, and made changes which are still in effect today.
Over the period, many female writers used their platforms to support the movements. These powerful feminist women raised the profile of feminism and raised awareness of important social disparities by deconstructing gender stereotypes and reconfiguring the idea of what it means to be a woman, using writing to boost their activism. Indeed, a lot of their work is still held in high esteem today, as it was highly influential to 20th century feminism and, in many instances, provided the foundations to the feminism we have today.
By challenging the status quo and creating ways in which female voices could be heard amongst a repressive patriarchal environment, many notable female writers undoubtedly paved the way for the modern feminist movement.
1. Virginia Woolf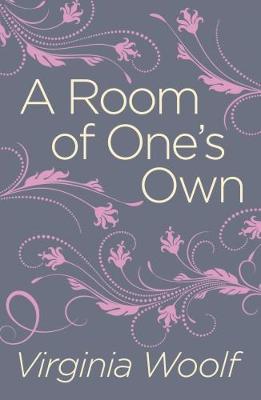 "Who shall measure the heat and violence of a poet's heart when caught and tangled in a woman's body?"
Woolf was a famous writer of the 20th century, and her work is still regarded as iconic and influential by feminists today. Her essay 'A Room Of One's Own' is one of the most famous pieces of feminist literature from the time. In the book, Woolf outlines the need for women to have physical and financial independence from men in order for them to achieve true equality and liberation, using compelling stories of her own experiences as a woman as well as creating the fictional character of 'Judith' - Shakespeare's imaginary sister - to outline the harsh disparities between female and male writers.
Woolf was part of the Bloomsbury group, made up largely of intellectuals, writers and artists, who used their work to confront an unjust society and explore social topics such as feminism and sexuality.
2. Alice Walker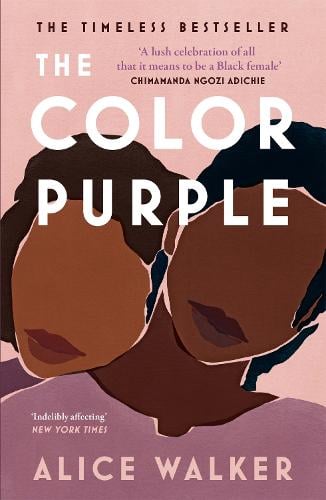 "Activism is the rent I pay for living on this planet"
Alice Walker is a notable author who coined the term 'Womanism' and contributed to the feminist movement of the 20th century. A highly significant influence within black feminism, her novel 'The Colour Purple' touches on important themes such as sexual assault and mistreatment of women - set in the earlier part of the century, Walker's historical fiction novel focuses on the struggle of African American women to become empowered amongst repression and discrimination.
Walker has received various awards for her work, including a Pulitzer Prize and a National Book Award. She has been deeply involved in political activism, fighting for a fairer society in which everybody can thrive. Involved in the fight for civil rights in America, Walker and her husband became the first legally married interracial couple in Mississippi after moving there in 1967, and she was involved in the 1963 March on Washington. Her term 'Womanism' advocated for the rights of women of colour, paving the way for the growth of inclusive, intersectional feminism.
3. Margaret Atwood
"We still think of a powerful man as a born leader and a powerful woman as an anomaly"
Margaret Atwood is an American writer who is known for exploring the roles of women in her work. She is known for her 1985 novel 'The Handmaid's Tale', a dystopian novel about a society in which women are objectified and used solely for reproductive functions and to serve their male commanders. This novel is still seen as relevant today, as it touches on the themes of female bodily autonomy and patriarchal repression, highlighting the concerning fact that we still have these gender inequalities now.
Indeed, in 2019 protestors in Alabama dressed up as Handmaids when protesting against the controversial, restrictive abortion legislation which rolled back abortion rights and threatened the freedom of women to control their own bodies - these Handmaid themed protests have occurred a variety of times, with the costume being a symbol of female repression within an androcentric world, hence Atwood's writing from the 20th century remains relevant to this day.
4. Betty Friedan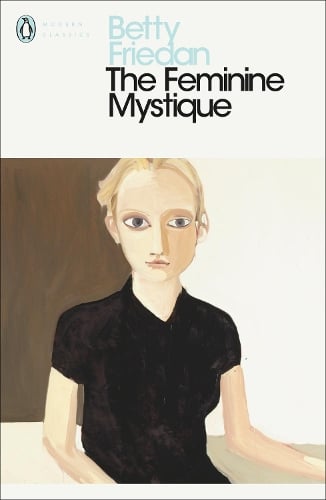 "The problem that has no name [...] is taking a far greater toll on the physical and mental health of our country than any known disease"
An important figure in the movement for women's rights, Friedan's 1963 book 'The Feminine Mystique' is often celebrated as the trigger of second wave feminism in 20th century America. Friedan outlined the lack of fulfilment felt by women of the period, who were overwhelmingly pushed into the domestic sphere of society with little opportunity to establish themselves in a professional capacity.
In 'The Feminine Mystique', Friedan presented "the problem that has no name", referring to the dissatisfaction and depression of women who were forced into the role of homemaker against their own desires. In 1964 the book became a best-selling non-fiction novel, achieving over a million sales. Therefore, although the novel has been criticised for focusing on feminism exclusively in terms of middle-class white women, it did undeniably trigger an interest in feminism amongst women who could relate to this domestic burden.
5. Chimamanda Ngozi Adichie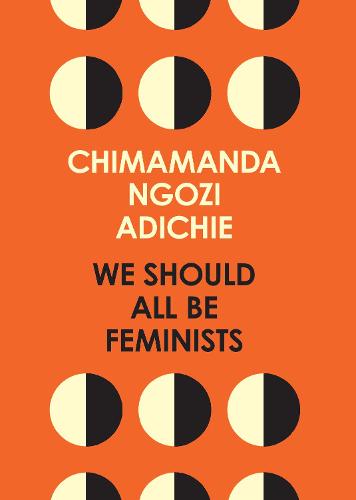 "We say to girls, you can have ambition, but not too much. You should aim to be successful, but not too successful"
Adichie is a Nigerian writer who advocates tirelessly for women's rights. She supports making the feminist movement more inclusive of all women, and touches on issues of sexuality and gender construction in her 2012 TEDx talk titled 'We Should All Be Feminists' (which was sampled in Beyonce's song 'Flawless' the following year, subsequently increasing Adichie's popularity).
In 2014, Adichie's essay inspired by her TEDx talk was published in her book of the same name, becoming a New York Times bestseller and igniting an overwhelmingly positive reaction from readers. She has been celebrated for inspiring a new generation of feminists, raising awareness of the cause through her platform.
6. Maya Angelou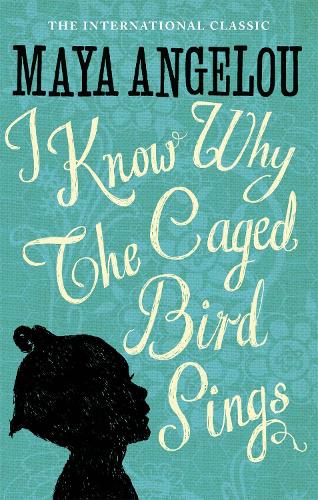 "I'm a feminist. I've been a female for a long time now. It'd be stupid not to be on my own side"
Maya Angelou was a writer and civil rights activist whose work was highly prominent throughout the 20th century, exploring the struggles of African-American women in America. A self-proclaimed feminist, her novels explore themes such as gender inequality, race, and identity. A hugely successful woman, Angelou has won numerous awards for her work, and was awarded 50 honorary degrees across the course of her life. Upon her death in 2014, she received many tributes from fellow writers and fans alike, which is testament to her accomplishments in life and the influence her work retains to this day.
7. Naomi Wolf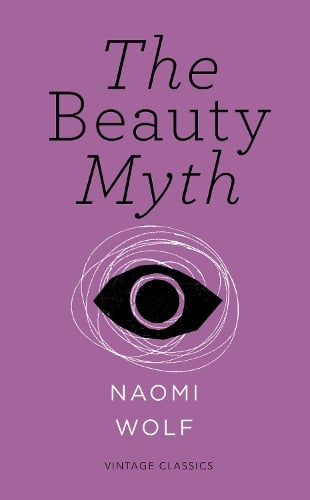 "What are other women really thinking, feeling, experiencing, when they slip away from the gaze and culture of men?"
Wolf is a feminist writer and journalist who has written a variety of feminist works, one of the most notable being 'The Beauty Myth'. In this book, she argues that women are negatively impacted by unrealistic beauty standards in five different areas - work, sex, violence, religion, and hunger. Credited with being an important influence in the third wave of feminism, Wolf analyses the damaging beauty standards for women which are grossly perpetuated by the evolving role of mass media in our society, and explores the pressure which this exerts on women to conform.
8. Caitlin Moran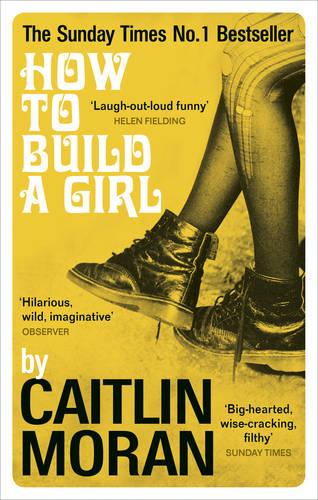 "What is feminism? Simply the belief that women should be as free as men"
Moran is a journalist and author who explores modern feminist issues through her written work. Her 2011 memoir 'How To Be A Woman' tackles what it means to be a woman in the 21st century, and addresses important questions surrounding modern feminism. She has expressed a concern that some literature written by men has objectified women and therefore feels unwelcoming for them, and consequently emphasises the importance of young girls reading books written by female authors.
9. Sylvia Plath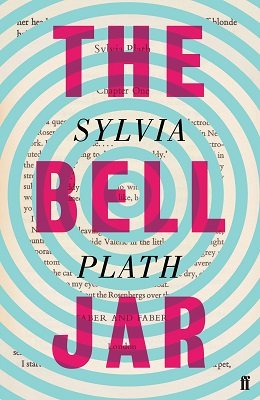 "Girls are not machines that you put kindness into until sex falls out"
Plath was a poet and writer, who explored feminism and womanhood throughout her work. Despite passing away at the young age of 30, she produced a variety of literature in her lifetime, notably her poetry collection 'Ariel' and her semi-autobiographical novel 'The Bell Jar'. In poems such as 'Daddy' and 'Mushroom', she explores feminist issues such as the mistreatment and lack of recognition that women in her society were facing.
Struggling with depression for a vast period of her life, Plath also drew attention to important issues such as mental health through her work - this is a key theme in 'The Bell Jar', in which she presents her protagonist's descent into mental illness. Therefore, despite her young age and premature death, Plath's work is remembered today due to the significant themes she drew attention too.
10. Audre Lorde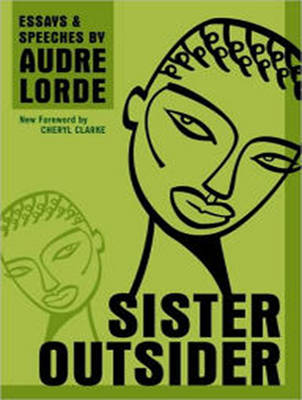 "It is not our differences that divide us. It is our inability to recognize, accept, and celebrate those differences"
Audre Lorde was a feminist, writer and activist who massively influenced feminism in the latter part of the 20th century, and promoted the importance of intersectionality within feminism. Her prose and poetry dealt with important topics such as race, feminism and lesbianism. 'Sister Outsider' is a collection of her essential speeches and essays, which look deeply and analytically into the particulars of identity and why this is so important.
Lorde's legacy has persisted after her death - the Audre Lorde Project in Brooklyn works to help LGBTQ+ people of colour, and in 2019 she became one of the first 50 people inducted on the National LGBTQ Wall of Honour within New York's National Stonewall Monument. Therefore, she remains a significant influence and support for these communities.