As they say, "A smile is the most beautiful thing you can wear". I'm sure that you have a crush on someone who has a nice and beautiful smile and of course, everyone is beautiful. I also believe that all of us have a beautiful smile, but we don't take care of our lips in the same way that we do for our face and body. I mean, seriously, come on! I know how it feels to laugh when you have cracked lips. I know, I've been there, trust me, it hurts.
Thankfully, though, we have lip balms and chapsticks to save us. Lip balms and chapsticks can be great saviors. To save you some more, here are some of the best lip balms and chapsticks that also happen to be affordable.
I'm going to divide my choices into sections: Repair, Light, and Tints & Flavors. These lip balms and lipglosses can be used in any season, especially winter as they are all moisturizing. Let's jump right into it!
1. Repair: The Balms That Bring Your Lips Back To Life
1.1 Blistex Balm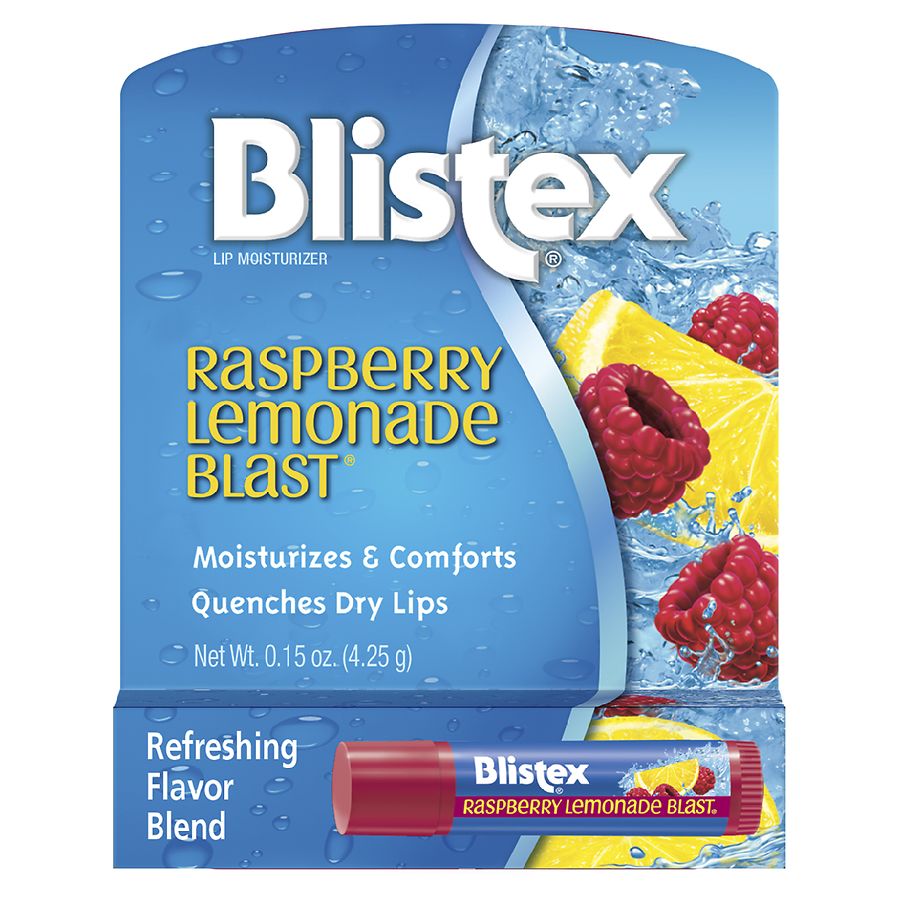 One word to repair dry lips for me is Blistex. The pot is the most heavy-duty nourishing formula. This will most indefinitely save anybody's dehydrated lips. I, myself, apply a light layer before bed every single night and my family has been using this forever, so I can proudly attest that this works very well. I feel like Blistex is probably one of the most thin lip balms (consistency-wise) that's also simultaneously hydrating which is why I like them. Contrastingly, the tubes are easier for on-the-go use, but not as hydrating and intensely repairing as the pot itself. Highly recommend the sunscreen version. Put that on before going out or at the beach because sunburnt lips are the worst. Your lips will thank you later.
1.2 Burt's Bees
This is a very well-known balm that you guys have probably heard of before; this is Burt's Bees. These are 100% natural lip balms. They do have beeswax in them so they aren't as lightweight as the Blistex Balm. They also have some great fragrances that are more on the lighter side. I really don't know how to describe their fragrances other than pretty and soft. Their natural lip balms really smell like how they describe them. They are undetectable, though. They're not very lightweight, and aren't super shiny or glossy.
2. Light: The Type Most People Use But Doesn't Give Your Lips A Huge Amount of Hydration
2.1 Smith's Rosebud Salve
Smith's Rosebud Salve is a lovely scented rose balm. I like the smooth, slightly sticky texture and slight pink tint; however, it has petrolatum in it. I hate petroleum because it isn't at all nourishing. Everything I've read about it says, it's a barrier to prevent hydration from getting out whilst not providing any hydration itself. Thus, I try not to use products that have petroleum in them.
2.2 Elizabeth Arden: Eight Hour Cream
Elizabeth Arden: Eight Hour Cream is a holy grail lip balm for many people, but sadly, it's not the one for me. It must be the scented version that I'm not a big fan of. It's a bit too medicinal. The ointment-like texture is also a little bit too thick for me.
2.3 Carmex
Carmex is another one that many of you may have. I personally don't like the mint version, but I do like the Daily Care Mint one. It gives your lips that zingy feeling when you apply it, and it's also nice and smooth.
2.4 Cowshed Lippy Cow
The Cowshed: Lippy Cow is also a natural lip balm. This one would be good for natural beauty lovers, but for me, the slightly citrusy, natural organic scent isn't my favorite.
2.5 Aquaphor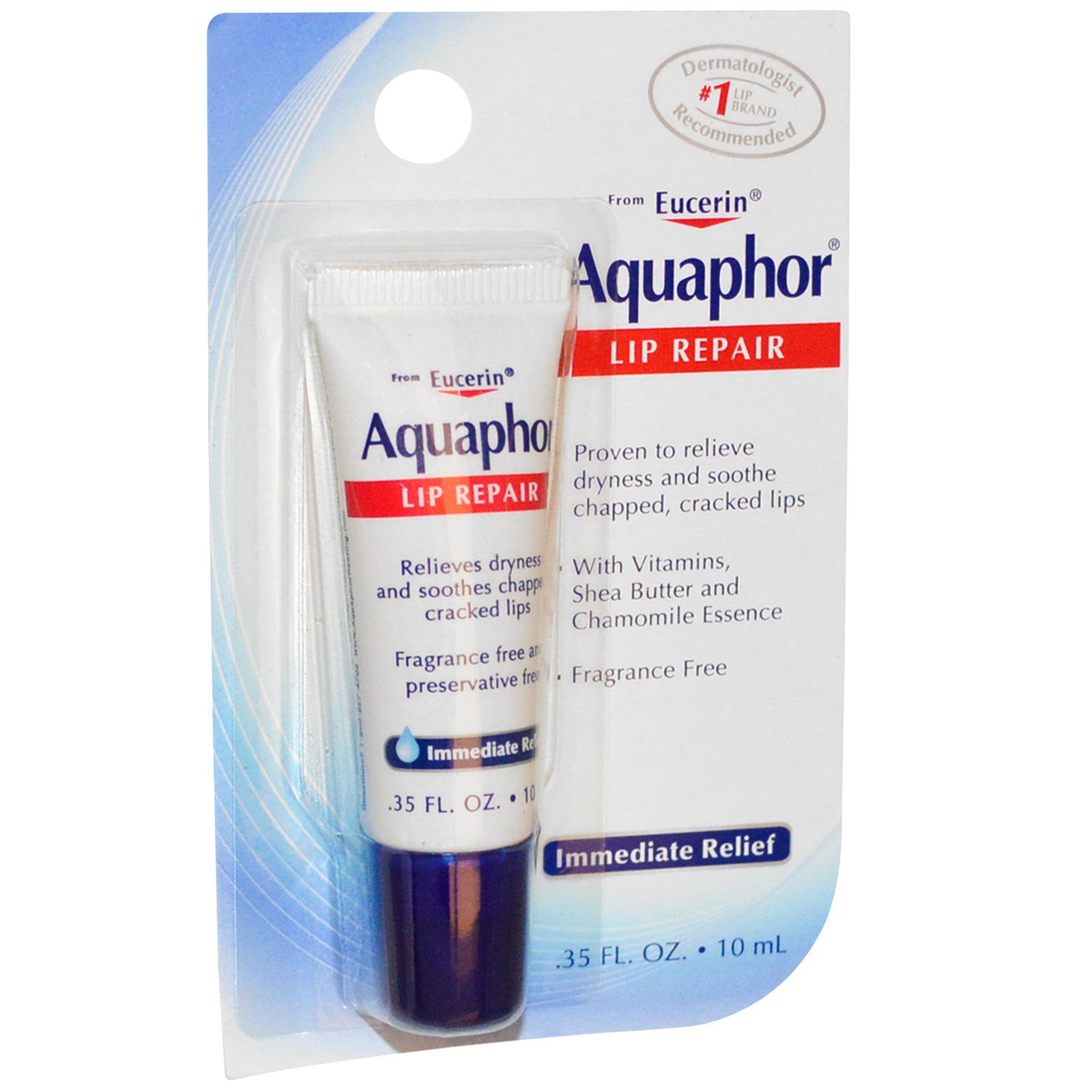 Aquaphor is a popular brand in the States. A lot of people swear by it, but I personally actually haven't tried it yet. Don't let this stop you, though! Go ahead and try it out for yourself!
2.6 Vaseline Lip Therapy: Rosy Lips
As I've mentioned before, I try to avoid petroleum jelly as much as possible because it isn't at all nourishing (refer back to the "Smith's Rosebud Salve" section). Additionally, it also wears off quickly which makes you feel like you have to keep reapplying it. Sound familiar? Stay away from the vaseline.
3. More Light!: Lip Balms With Tints And Flavours
3.1 Nivea
Now I'm betting most of you have some form of Nivea at home. I like their flavor tubes because you get a nice tint. In terms of hydrating, however, the fruity versions aren't their most hydrating formula; it's just too lightweight. Still, it's a nice way to add a slight hint of red, peach, or pink to your lips.
3.2 Glossier
Glossier has become some people's all-time favorite. Personally, I don't find it particularly hydrating because the main ingredient is petrolatum aka petroleum jelly, like Vaseline. As I mentioned, the barrier effect it gives is good for windy days or to prevent further cracking or chapping; that's not the case for nourishment, just something to be aware of. Luckily, Balm Dotcom does have other hydrating ingredients, though, like beeswax and lanolin, which helps. I still like it for the fun flavors.
3.3 Olio-E-Osso
Olio-e-Osso balms are packed with natural hydrating ingredients like organic olive oil, natural shea oil, and natural beeswax. They're super smooth and light on the lips. There's even a menthol eucalyptus balm and a range of lovely, tinted shades.
3.4 EOS Lip Balm
Miley Cyrus in her off-the-rails era kind of made this famous outside America. To put it simply, they're just very light balms and their shape is slightly impractical. To put them on, you sort of have to pout in a ridiculous way, but they're a bit of fun. If you like the formula, it also comes in stick form.
As I've said before, these are some lip balms and lipglosses that are specifically for summer, but since they are moisturizing, you can wear them in other seasons too.
3.5 Petal Pout Lip Mask by FLOWER Beauty
It's a nourishing lip mask that also gives you a natural lip color which is why this is one of my favourites. It makes your lips look soft, healthy and gives you a touch of natural lip color. Their lip masks are infused with mango and cocoa butter. It keeps your lips hydrated throughout the day, having a long-lasting effect so you don't have to waste your time reapplying. They also come in various shades and each shade has their own unique scent.
3.6 Almay Lip Balm
Next up is Almay lip balm; they come in various shades. It looks like lip gloss but it's actually a lip balm. It's also really comfortable on the lips. Really convenient for on-the-go. I love their shades because it gives you a slight hint of that color which isn't really crazy. I love this formula and I really wanted to mention it because it's an amazing drugstore lip balm. In addition, there's just a little bit of a twist with the packaging, appearing like a lip gloss, so I really love that.
3.7 Tinted Lip Balms by Burt's Bees
These are the tinted versions of the original Burt's Bees lip balm. They give you 8 hours of nourishment while also giving you a natural hint of that color.
3.8 Revlon Kiss Cushion Lip Tint: Lip Stain And Balm
This is the Revlon Kiss Cushion Lip Tint: Lip Stain and Balm; they come in various shades. They also have brighter colors. What's really nice about this is that they are really comfortable on the lips. It's great for those no-makeup makeup days or if you're somebody who doesn't really like to wear bold colors. This is a great formula and it also leaves a little bit of stain behind which is really nice. Therefore, as you wear it throughout the day, even if it wears off, you'll have a hint of that color.
3.9 Natural Vegan Tinted Lip Balm by Honest Beauty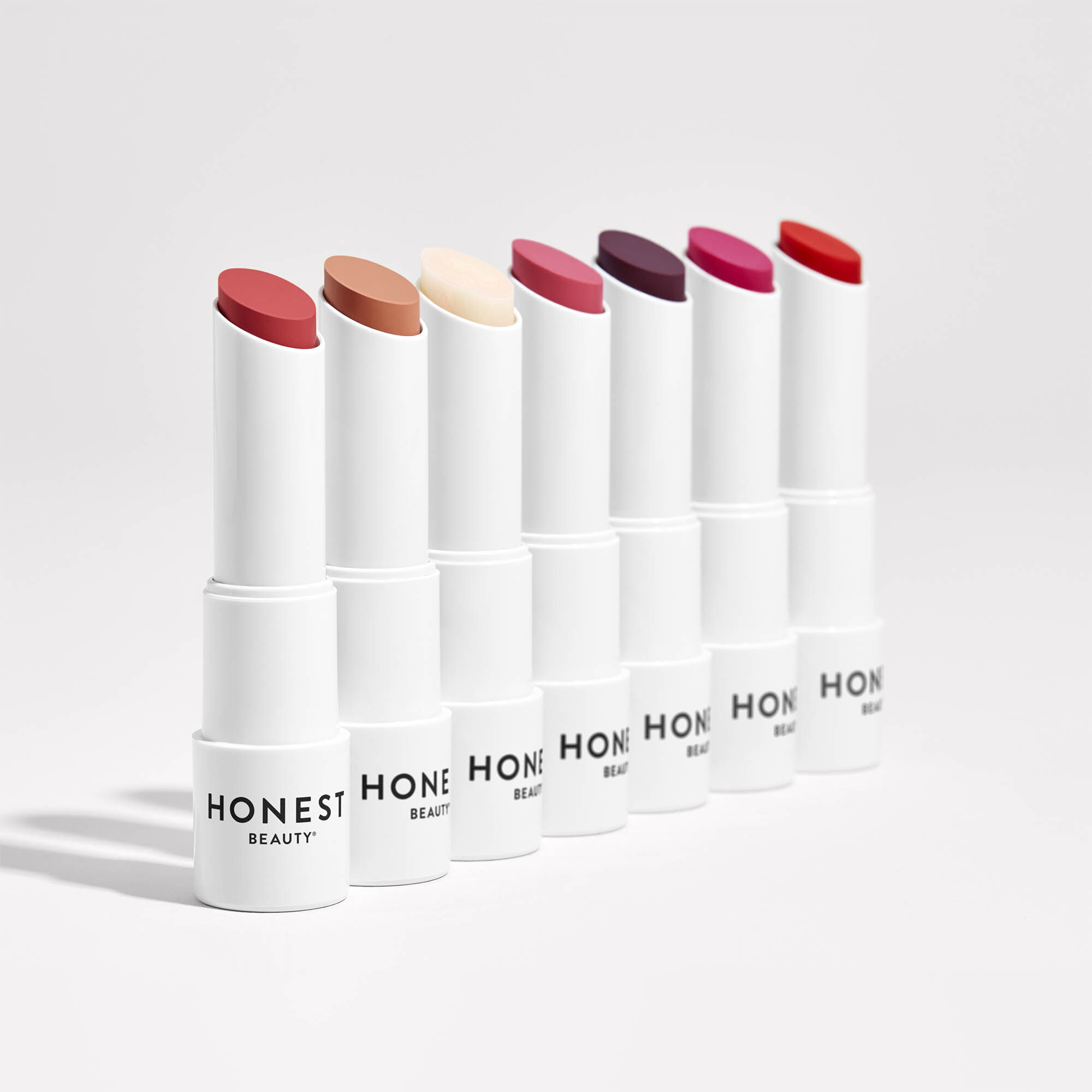 I love the Natural Vegan Tinted Lip Balm by Honest Beauty. These are absolutely amazing. They have such fun bright colors and I love this because you either can build it up to achieve more of an opaque color or you can keep it sheer. They come in various colors so again, if you want something that's more neutral or nude or even a clearer colored balm, they have it.
3.10 NYX Butter Gloss
This lip gloss is one of my personal favourites. It's a very nourishing formula and is quite long-lasting. Again, they have a lot of shades to choose from. The gloss isn't sticky at all, and makes your lips look soft and healthy.
The above list is a mix of everything, it has drugstore lip balm, pretty high-end lip balm, lip balms, lip glosses, tinted ones and many more. But, only applying lip balms isn't all! Of course maintain a balanced diet i.e. protein, carbohydrate, fats, vitamins, minerals and loads of water to ensure chapped-free lips.