November has officially come to an end, which means it is Christmas time! Whether you are a teenager looking for items to add to your wishlist or a parent looking for items to buy, this guide is for you! Today, I will delve into 18 items that can be used as stocking stuffers that all teens would love. I hope you find this list helpful, and I hope everyone has Happy Holidays!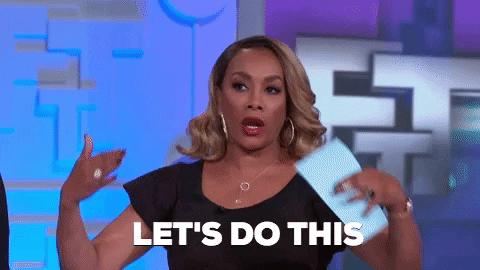 1. Pura Vida Bracelets
The first stocking stuffer idea within this list is Pura Vida Bracelets! These bracelets are one of my favorite items on this list, and I wear them every day! They are an excellent idea as they are adorable, incredibly inexpensive, and last for years. Another wonderful thing about Pura Vida is that they have a variety of bracelets created to help causes such as mental health, animal awareness, and more!
2. Tree Hut Sugar Scrub
Secondly, we have Tree Hut Shea Sugar Scrubs. Now, although I have never used these scrubs myself, I have been seeing them all over TikTok, and it is clear that everyone loves them! These scrubs are a perfect stocking stuffer idea as there are numerous scents that everyone will love, and they are relatively cheap (around $9). If you are looking to purchase any of these scrubs, they can be found online or at stores such as Target, Walmart, Ulta Beauty, and more.
3. Phone Charm Strap
Phone charm straps are absolutely adorable, and I knew I had to include them when planning this list. If you are unaware of how this strap is used, it is a way to customize/decorate your phone, and as the strap is on your wrist, you are less likely to drop your phone, which is always a plus! If you are interested in purchasing one, Etsy has numerous options, and I have linked the most popular store above!
4. Tarot for All Ages Card Deck
If you are interested in learning about tarot cards, I recommend asking for this Tarot For All Ages Card Deck. If you are unaware of what tarot cards are, they are used to gain insight into the past, present, or future! This deck, in particular, was created for beginners and children to learn the basics behind tarot reading. Personally, I believe this deck is targeted towards tweens, so if you are looking for a stocking stuffer idea for a child who may potentially be interested, this would be a fantastic option. This deck is $18 on Uncommon Goods if you want to purchase it!
5. Zodiac Charm AirPods Case

The next stocking stuffer idea on this list is this adorable zodiac charm AirPods case. If you own AirPods, having a case such as this prevents the charging case from getting scratches or marks. If you are interested, this case is $18, and you can choose the case that represents your zodiac!
6. 12 Reusable Silicone Straws
Next, we have a pack of reusable silicone straws! We all know that plastic straws are incredibly harmful to the environment for numerous reasons, which is why everyone should start to invest in their own reusable straws! For $9, this pack comes with 12 straws in white, pink, purple, and blue. This is a great purchase and a fantastic stocking stuffer idea.
7. 12 Sheet Masks
Whether you like face masks or not, this 12-pack of sheet masks is perfect for everyone! During the wintertime, the cold temperatures and harsh winds draw moisture away from the skin, leaving it incredibly dry. With that being said, this facemask set is essential in helping your skin stay hydrated and glowy during the colder months. Plus, all face masks within this set are cruelty-free and include active ingredients such as Green Tea, Aloe, Shea Butter, and more! If you are interested, this set is sold on Amazon for $11.25.
8. Vintage Embossed Travelers Journal (refillable)
The moment I saw this notebook, I knew I had to add it to this list! Above, we have a beautiful vintage embossed refillable leather journal. Visually, this notebook is gorgeous, and it comes in a variety of colors, with a few being black, dark red, and light blue. If you are looking for a notebook to write notes in or to journal in, this is a great option and only costs $10! If you request this item to be in your stocking or if you are a parent reading this, consider ordering refillable paper (A6 Loose-leaf) alongside the journal!
9. Two Pack Phone Card Holder
If you are looking for an easy spot to store money, gift cards, your ID, or any other small item, I recommend a phone card holder! Above, I have included a pack of two phone cardholders that cost $7.29. I have had a similar product on the back of my phone for months, and I could not recommend it enough! However, make sure not to misplace your phone if you get one of these!
10. Snowman Dreaming Bath Bomb
As we are approaching Christmas, it means we are also approaching finals season. Finals can be incredibly stressful as they could potentially make or break a person's grades and GPA. Personally, I like to take a relaxation day to myself during and after my finals, and I recommend that everyone does too! With that being said, bath bombs, such as the Snowman Dreaming bath bomb above from Lush, are a fantastic stocking stuffer idea. If you are interested in nice bath bombs, I most definitely recommend Lush as their bath bombs are high-quality and affordable!
11. SoundBot Water-Resistant Bluetooth Shower Speaker
The SoundBot HD Water-Resistant Bluetooth Shower Speaker is an item that all teens will love! I know many teens who bring their phones or AirPods into their shower just to listen to music, which is not practical whatsoever. This speaker, however, will solve all these practicality issues, as it is water-resistant, has universal compatibility, and fits perfectly into any shower. Besides the fact it plays music, this speaker also has a built-in microphone, a button to pick up or hang up calls, a play, pause & skip button, and more! This speaker can be found for $15 in numerous colors at the link above.
12. Crave Naturals Glide Thru Detangling Brush
This Crave Naturals Glide Thru Detangling Brush is an essential item everyone should own. This item is the original glide thru brush used to remove any tangles and knots. Numerous benefits of this brush also need to be mentioned, such as the fact that it minimizes breakage, is kid-friendly, and can be used on various hair types such as straight, curly, frizzy, thin, thick, and more! This company is also women-owned, and a portion of profits is donated to Wigs for Kids, a non-profit created to provide hair replacement pieces to kids who have lost their hair. It is clear the brush and company are fantastic, and if you are interested in purchasing your own, you can find the brush for $12 on Amazon in various colors.
13. Mario Badescu Lip Balm
As mentioned earlier, your skin becomes insanely dehydrated during the wintertime due to the cold temperatures and winds. If you happen to face dry and cracking lips (during this time or in general), the Mario Badescu lip balm is a wonderful way to combat this issue! I have repurchased this product a few times, as it is genuinely the best lip balm on the market. This product is only $8 and works to replenish lips with active ingredients including Cocoa Butter, Coconut Oil, Shea Butter, and more! I 100% recommend this lip balm and think it is an excellent stocking stuffer idea.
14. Welly Bandages
Although these are so random, I think that Welly Bravery Badges would be a simple but cute stocking stuffer! In simple terms, these "bravery badges" are just band-aids with unique and colorful designs. For $7, these boxes come with 48 bandaids in various colors and patterns!
15. Screen Cleansing Towelettes
Screen cleansing towelettes are another beneficial stocking stuffer idea on this list. Every time we touch an item and then touch our phones, we transfer a great deal of bacteria that may be harmful. Especially while we are in a pandemic, we all need to get in the habit of wiping down our phones each and every day. Above, I have provided a pack of cleansing wipes created strictly for cleaning technology products and only costs $6! This is a simple stocking stuffer idea that will serve a great purpose!
16. Letters To My Future Self
Letters To My Future Self is one of the most unique gifts on this list. For $12.59, this kit includes twelve letters that allow people to keep in touch with the past, present, and future. I absolutely love how creative the idea behind this gift is, and it has a true meaning behind it. I also love that each letter has a prompt such as a pep talk for the future, a moment you never want to forget, etc. This is a wonderful gift idea that everyone will love!
17. 2-Pack Dual USB Portable Charger
The second to last stocking stuffer idea on this list is this Two-Pack Dual USB Portable Charger. Portable chargers are incredibly useful and necessary for those who use their phone a lot while at places such as school and events. If you need a portable charger, I most definitely recommend this pack as they are slim, affordable ($22), and have been rated 4.6 stars by nearly fifty thousand people!
18. 10-Pack Double Ended Mildliners
The final item on this list is Zebra Mildliners, my all-time favorite highlighters. Writing notes for school can be incredibly dull, but I feel as if nice pens, highlighters, etc., make the process much better! With that being said, I 100% recommend these highlighters for numerous reasons. Not only is the color selection immaculate, but they are double-ended, meaning they can be used for highlighting, underlining, writing titles, and more! If you are interested in trying these highlighters, they can be found on Amazon, and this particular pack sells for $17.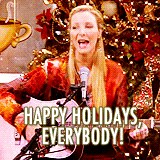 Just like that, we have officially gone through 18 stocking stuffer ideas! I hope you found this list useful and have found a few gifts to request for this Christmas or other occasions! Happy holidays and I hope you have an excellent rest of 2021!