The beginning of the school year is extremely stressful in itself, from finding your new classrooms to realizing how different everything is going to be compared to the relaxing summer you've gotten used to. On top of the stress from the beginning of the year, it's also the time to select which clubs you would like to be a member of. Sometimes, the options are limited, and other times there are too many to count! Here is a list of 15 clubs that you should join or create at your school this year.
1. Speech & Debate Club
The Speech & Debate Club is a group of students that competes against other schools in a combination of arguing, public speaking, and even acting! Although it seems like this club is meant for outspoken, opinionated students, it is a great club for everyone to join. Speech and debate are great ways to practice crucial research abilities, thinking on your feet, public speaking, and so many other great life skills. The commitment levels for this club vary depending on your school. Most commonly, there will probably be 2 or more meetings per week, and then competitions nearly every weekend. Although this sounds like a lot, there are so many benefits from putting your time and effort into it.
2. Activism Club
Activism Club is a group of students (and teachers, if you would like to include them) that holds discussions about "taboo" topics, works together to create some form of positive change in the world, and learns countless lifelong skills. Additionally, teens can learn to be logically and socially aware, as well as understand that those around them may react differently in certain situations due to the way our world currently is. Creating change can spread awareness about these issues and inspire others to want to help create change. With all of this work, you can learn so many life skills, including leadership skills, social skills, and speech skills.
3. Community Service Club
Community Service Club is a group of students that comes together to help people in their community. Although time-consuming, it will leave an everlasting feeling of fulfillment. This club also helps with social skills and allows you to expand your understanding of how the world works and how different people are affected by various things that you may have not thought about. In this club, you can also meet and work with people with the same drive and passion as you do to create positive change in our world.
4. Culture Club
Culture Club is a group of students that educates those part of the club, as well as the school at large, on different cultures and social norms in various places around the world. This club is fairly uncommon at most schools, but the teachings and learning it allows are vital to the upcoming generations, as it will help create a more empathetic and understanding community in a world that isn't always so. Being a part of this club also helps with research skills, listening skills, comprehension skills, public speaking, and collaboration with others.
5. Art Club
Art Club is always a good option to allow yourself some self-care time and relaxation during the stressful school year, and you don't even have to be good at art to join! Art is known for being about expression, and learning to express yourself by whatever means that may be is crucial and allows you to understand yourself and your interests better. Knowing how busy and stressful your everyday life is, it is crucial for you to take time for you to express yourself in a non-structured environment.
6. Model United Nations
Model United Nations, or Model UN, is a group of students who immerse themselves in the life and mentality of a United Nations Representative. This group is a great way to stay up-to-date on current events and be able to see all perspectives on worldly issues, such as climate and gender equality. By participating, one could improve on public speaking, communicating ideas, and much more. There are conferences that are held where you can expect engaging debate at national conferences. Depending on your school, this club can have a minimal to significant time commitment, but is a worthwhile experience regardless.
7. Language Clubs
Language clubs, depending on your school, can include many different things. Most commonly, Language Club focuses on learning easy and useful phrases in multiple languages. Learning these phrases is an amazing opportunity to be able to increase communication on a global scale. You can also learn more about the location that the language originated from, which may help you steer yourself in the direction you want to go in your future. This club can also allow you to be more understanding and broaden your perspective on different values and cultures in the world.
8. Cooking Club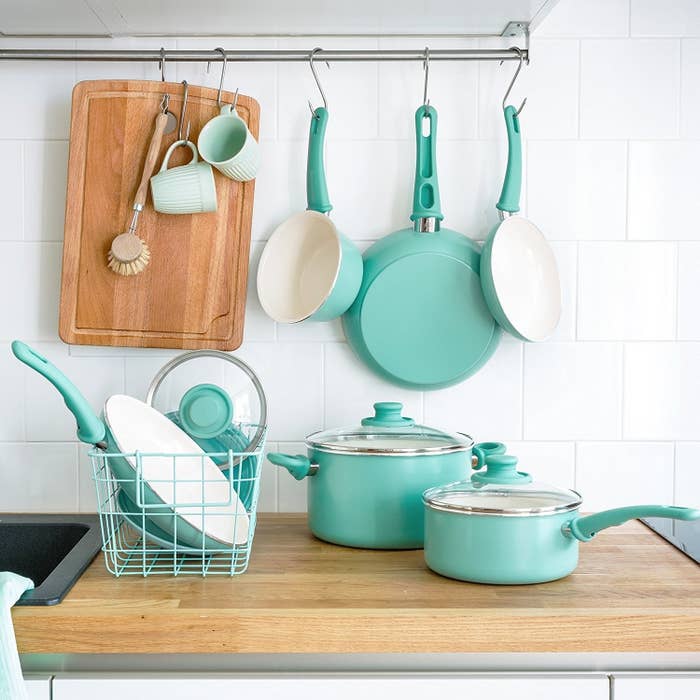 Cooking Club is a fun club where you can learn useful and crucial life skills. Only warming up food, especially in a college dorm, is not always healthy. Cooking Club can help you gain the skills that can set you up for success as you move on to a new chapter in your life. This does not always need to be done at school; it can be a club where you FaceTime with members over the weekend while making your dishes, and then bring them in for everyone to try! This club is super flexible and versatile and allows you to gain crucial life skills while having fun with friends.
9. Film Club
Film club is a fun and creative way to gain a unique skill set. Here, you can film school events, school life, or simply comedic videos to share with your school. You get to learn a lot about the behind-the-scenes action for your school productions and advance a creative version of yourself. Filming and photography is also a unique skill-set. You learn so many things that a typical person might not know, and who knows, it might come in handy some day!
10. Gender-Sexuality Alliance (GSA) Club
With all of the controversy that surrounds the LGBTQ+ community, it is important to consistently show your support. You do not have to be a member of this community to join the GSA Club. Here, there is a multitude of things you could do: you can hold discussions about the perspectives of the LGBTQ+ community, or you can create campaigns and organize certain protests in your area. This club is also current and allows you to discover and express yourself in ways you never might otherwise have done. Joining this club is important because of how current issues surrounding this community are. There are so many things that impact this community on a daily basis, so understanding these issues and trying your best to combat them is vital. Additionally, you can learn so much about the people in your school community, and gain a better understanding of their lives.
11. Robotics Club
Robotics Club is a fun and interesting way to work on your communication, teamwork, and problem-solving skills. In this club, you and other students can work together (or separately) and build and code robots to complete certain tasks. This is a fun way to team-build and meet so many new people that have a similar passion to you. Tech and robotics in general seem to be the way of the future, so who knows, maybe it will help with your first job!
12. Mentoring or Tutoring Club
Mentoring and Tutoring Club is a great way to establish connections and help others in your community. Here, you can partner with a student from a grade lower than yours, and help them with their struggling subjects. Doing so is also a great refresher for past subjects and topics you are bound to have forgotten! These student-to-student connections are a great way to make education fun and encourage younger generations to love learning and discovering new things.
13. Mock Trial
In Mock Trial, a group of students simulate real court trials. It can be intimidating at first, but it allows you to gain lifelong skills. Specifically, public speaking, teamwork, and even acting skills! It is a great way to expand your knowledge, and remain up to date with current topics, understanding both sides of an argument! Mock Trial also allows you to meet tons of people, and make amazing connections.
14. Book Club
A book club is a great way to de-stress and read more! Taking care of yourself and your mental health is such a current topic right now and is vital. The book club is a great way to encourage you to take some downtime at least once a day and cuddle up with a good book! Reading is such a valuable skill and is one that you will use throughout your entire life. Not only that, but it also allows you to expand your vocabulary, gain new understandings, and simply enjoy different stories.
15. School Newspaper
School Newspaper Club is a group of students that gets together and publishes stories about the happenings around school! The amazing part is that it is always subject to change, depending on the students running it. This club allows you to advance your writing skills, making the pesky in-class essays a whole lot easier, and take on various roles where you can advance your skills and learn more about yourself.
Overall, during the school year, make an effort to participate in a club! It will help you learn more about yourself and about the amazing skills that make life better and easier. You, additionally, get to learn so much more about yourself and the people in your school.